Lumpy Skin Disease or LSD is a serious pox virus of zoonotic origin and is caused by a virus that belongs to a family of Capripox virus which is also known to cause Sheep Pox and Goat Pox. Detected in 2012 in Africa and Middle East, it had spread to Europe including many of the Balkan countries. Its spread in Asia in countries like India, Bangladesh and China was first reported in 2019 with an outgoing outbreak as of August 2022. India's first case was detected in Odisha in 2019. More than 1.5lakh cases have been reported in India with over 7000 cattle being reported dead from the same. It is a highly contagious disease as it can spread from direct contact as well as from parasites and insects feeding on the infected animal such as by mosquitos. It does not spread to humans but has caused a lot of financial & economic impact on the country since a major reliance is on cattle in the agriculture sector.
What are the Symptoms of Lumpy Skin Disease?
It is a disease seen in cattle and in India it is majorly seen in cows. Symptoms are reported to be as follows:
Fever
Swelling of Limbs
Swelling of Genitals
Watering of Eyes
Nasal discharge
Increased salivation
Formation of bumps or nodules on the skin
For many animals, they can be infected yet remain asymptomatic.
Prevention towards the Disease:
Union Agriculture Minister Narendra Singh Tomar recently launched a new and indigenous vaccine by the name of Lumpi-ProVacInd developed by National Equine Research Center, Hisar (Haryana) in collaboration with the Indian Veterinary Research Institute, Izzatnagar (Bareilly). The vaccine was launched at Krishi Bhawan in Delhi and is backed by research since 2019 on the disease and its prevention.
How Homoeopathy Can Help:
Homoeopathy as a complimentary medicine has shown to be effective in the management of some cases and although more research needs to be done on the same, the following medicines can be used for quick recovery of the infected cattle along with prevention of spread:
The great Anti-sycotic remedy is useful in cases of lumps, tubercles and warts. It is most effective in conditions with Eruptions only on covered parts; worse after scratching. Infected patient can be very sensitive to touch.
Suggested Potency: Locally, for warts and excrescences, tincture, or cerate. Internally, tincture to thirtieth potency.
Another Polychrest remedy, it is useful for all types of skin ailments with symptoms such as Pimply eruption, pustules, rhagades, hang-nails.
Suggested Potency: Acts in all potencies from the lowest to the highest.
Suggested for growths such as tubercles, it is also known to be effective in cases of bloating of tissues making it a helpful remedy for Lumpy Skin Disease.
Suggested Potency: Sixth to thirtieth potency.
It is an effective remedy for skin conditions that are worse by warmth and eruptions are seen mostly in the joints. There is also excessive and offensive perspiration especially in fever.
Suggested Potency: Two hundredth and higher potencies
A great remedy for conditions worse in damp conditions, it helps with symptoms of swelling and induration of glands.
Suggested Potency: Second to thirtieth potency.
For more details on the remedies, you can visit: www.bjainpharma.com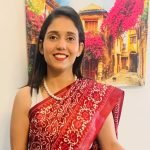 Dr. Priyanka Motwani has completed her BHMS from the prestigious Nehru Homeopathic Medical College and Hospital, Delhi and holds a Post Graduate Program in Lean Six Sigma from Isenberg School of Management, The University of Massachusetts, Amherst. She is currently the R&D Head at BJain Pharmaceuticals and has a zeal to learn more and more each day.