A fungal infection of the skin, also known as mycosis, is a skin disease caused by fungal invasion. It can cause symptoms such as itching, scaling, irritation, redness, swelling and blisters.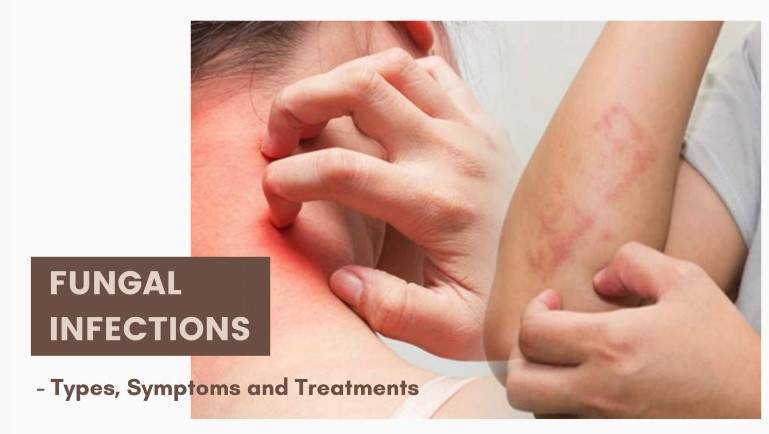 Let us have a look at the Causes of Fungal Infections of the Skin:
Fungus thrives in moist and warm environments, hence a propensity of the same can cause a surge in fungal infections of the skin. These microscopic organisms can coexist naturally on the surface of our skin and can be harmless unless they start to divide more rapidly than usual and start infecting the skin. These infections are communicable in nature and can hence spread from one person to another.
Hence, causes of these infections include:
Direct contact with infected persons or animals.
Contact with infected fomites such as clothes, combs, towels, etc.
Saunas and Steam rooms with encouraging fungal growth conditions
Symptoms of Fungal Infections are usually easy to identify and can include:
Redness and rash
Itching and stinging
Burning in affected area
A spreading rash
Scaling of Skin
Bumps around the rash
Common areas of Fungal infections of the skin include the thighs, buttocks, between the toes, groin region, nails and mucous membranes in case of yeast infections such as the mouth and vaginal mucosa.
Some of the most common fungal infections of the skin are:
Ringworm is a contagious fungal infection of the skin that spreads rapidly over the body. It causes red and scaly eruptions with a circular rash hence the name "ringworm" despite it being a fungus with the name tinea corporis.
Jock Itch is a form of ringworm caused by tinea cruris that likes to grow in moist regions of the body. It is typically found in the groin, inner thighs or anal area. Symptoms include itching, flaking, peeling skin and a red, scaly, circular rash with raised edges.
Athlete's Foot is a fungal infection caused by the fungus tinea pedis, that usually begins between the toes and is caused by sweaty tightly confined feet.
Yeast Infections or Candida causes symptoms such as redness, discharge and scaling. Common areas of infection include between the fingers, toes, around the nails and in the groin region. Candida albicans is notoriously known to cause vaginal yeast infections and oral thrush.
Diagnosis of these Fungal infections can be made by your physician by:
Physical Examination and correlation with symptoms
Skin culture if required
Treatment for Fungal Infections:
While conventional treatments include anti-fungal drugs such as ketoconazole, oral drugs may also be given for severe infections.
Homeopathy has shown excellent results in not just curing the infection but also in prevention of recurrence. Some of the best known homeopathic medicines for fungal infections of the skin include: Visit Our Website Homeopathic Medicine Online.
Chrysarobinum: Acts successfully in skin diseases such as ringworm, psoriasis, acne and squamous or vesicular lesions. Crust formation on the skin and foul smelling discharges. Dry, scaly, itching eruptions. Scabs with pus under them.
Psorinum: Dirty skin with intolerable itching. Indolent ulcers, crusty eruptions. Pustules near finger nails.
Graphites: Rough, hard and persistently dry skin. Eruptions that ooze a sticky exudate. Unhealthy skin, swelling, cracks.
Mezereum: Intolerable itching, chilliness,eruptions ulcerate and form thick crusts.
Silicea: Felons, abscesses and cracks at the ends of fingers. Suppurations, itching eruptions, crippled nails. Ailments with pus formation.
BJain Pharmaceuticals has combined these remedies into a single medicine called Omeo Anti-Fungal Drops that act as a wholesome treatment for fungal infections of the skin.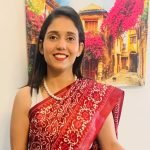 Dr. Priyanka Motwani has completed her BHMS from the prestigious Nehru Homeopathic Medical College and Hospital, Delhi and holds a Post Graduate Program in Lean Six Sigma from Isenberg School of Management, The University of Massachusetts, Amherst. She is currently the R&D Head at BJain Pharmaceuticals and has a zeal to learn more and more each day.