22nd of December 2022 was a remarkable day for B Jain Pharmaceuticals, for we had the privilege of welcoming esteemed guests from the Central Council for Research in Homoeopathy to observe the processes followed at the plant in Bhiwadi, Rajasthan. The team was led by Honorable Dr. Subhash Kaushik, DG, CCRH and various respected dignitaries in the Homoeopathic field such as Dr O.P. Verma & Dr Harleen Kaur who appreciated the SOPs followed at the factory, the transparency of the procedures and intensive record keeping for traceability. Research Officer with CCRH-Dr Daisy remarked that it was indeed a wonderful experience for them and it made their understanding of manufacturing processes much better than before. MD Mr. Nishant Jain welcomed the visitors and conducted a special session for them to discuss the intricacies of the procedures, the need to abide by Dr. Hahnemann's Principles and how it can prove to be overall beneficial for Homoeopathy and its Practitioners.
B Jain Pharmaceuticals successfully completed 12 years in the industry recently. This has been possible with the support of its avid customers as well as the Homoeopathic industry and its stalwarts for their trust and belief in its medicines.
They believe that the health of their patrons is of prime importance and hence focus on making the purest, gentlest and most effective medicines using authentic Hahnemannian principles. Such as, for Triturations, original mortar and pestle are used with 1 hour of process in place. The first samples of every batch are tested for friability, DT and weight variation. As for Dilutions, one of the best potentization machines is used for Succussion that avoids manual errors by maintaining 99% calibration accuracy with consistent strokes of equal force each time. Potencies available range from 3x to 12x, 6C to 200C, 1M to CM. To add to this, LM potencies are also available from 0/1 to 0/30. Mother Tinctures are prepared using maceration, filtered using the original Whatman membrane filter paper and specialized ageing process is carried out to increase their effectiveness.
Following the cGMP standards, Raw materials and their specifications from plant, animal or chemical kingdoms are all obtained from trustworthy sources at B Jain Pharmaceuticals. Only grain based Extra neutral alcohol and HMS Grade of lactose are used for production to ensure quality and consistency.
All this is made possible by a dedicated team of over 300 in various profiles who enable vigilant SOPs to be followed at each level of production such as procuring the finest quality raw materials, testing them before their entry into the unit, careful preparation of all its products following resolute guidelines, immaculate packaging and recognizing the need for updated products as per the community's requirements and providing access to the consumers. B Jain Pharmaceuticals is an unparalleled attestation of the infallible legacy of Homoeopathy that has been continuing since 1966. The Quality Check and Quality Assurance departments form the two robust pillars of accountability towards Patient Wellness and are evidences of the right steps towards the final product.
B Jain Pharmaceuticals believes that Trust and Dependability are the heart and soul of its foundation and is focused on bringing the best of the best for its patrons.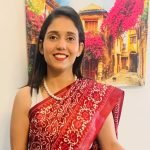 Dr. Priyanka Motwani has completed her BHMS from the prestigious Nehru Homeopathic Medical College and Hospital, Delhi and holds a Post Graduate Program in Lean Six Sigma from Isenberg School of Management, The University of Massachusetts, Amherst. She is currently the R&D Head at BJain Pharmaceuticals and has a zeal to learn more and more each day.