Introduction:
Every year, on October 20th, people around the world observe World Osteoporosis Day. This day is dedicated to raising awareness about a condition that often remains silent until it leads to fractures and debilitating consequences. Osteoporosis is a disease that weakens bones, making them fragile and more susceptible to fractures. In this blog, we will explore what osteoporosis is, why Osteoporosis day is essential, and what we can do to prevent and manage this condition.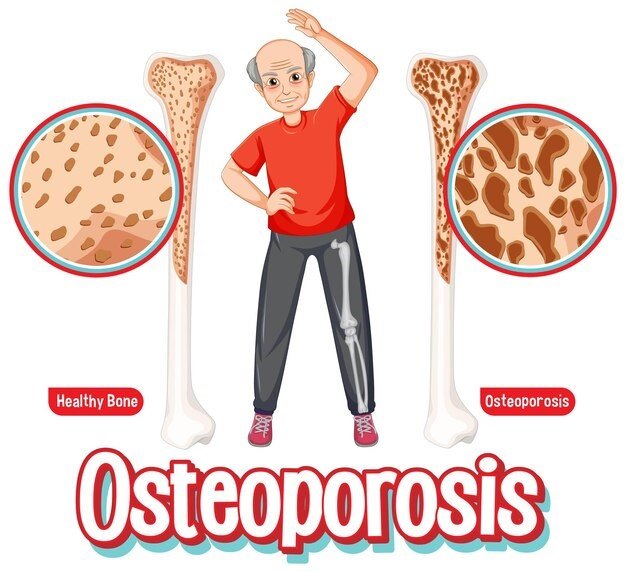 Understanding Osteoporosis:
Osteoporosis, often referred to as the "silent disease," is a bone disorder characterized by low bone density and deterioration of bone tissue. This results in bones becoming weak and brittle, increasing the risk of fractures, particularly in the hip, spine, and wrist. The condition can progress unnoticed for years, with no obvious symptoms until a fracture occurs.
Why World Osteoporosis Day Matters:
Prevalence: Osteoporosis affects millions of people worldwide, with women being more prone to the condition, especially after menopause.
Impact: Osteoporosis-related fractures can lead to severe pain, disability, and even a reduced quality of life. Hip fractures, in particular, can be life-threatening, with a high mortality rate.
Economic Burden: The economic burden of osteoporosis is substantial, including medical costs, rehabilitation, and lost productivity. Raising awareness can help reduce this burden.
Prevention: Osteoporosis is preventable and manageable. World osteoporosis day aims to educate people about the importance of bone health, early detection, and lifestyle choices that can reduce the risk.
Prevention and Management:
Balanced Diet: A diet rich in calcium and vitamin D is crucial for bone health. Dairy products, green leafy vegetables, and fortified foods can help provide these essential nutrients.
Regular Exercise: Weight-bearing exercises such as walking, jogging, and strength training can strengthen bones and improve overall health.
Lifestyle Choices: Avoid smoking and excessive alcohol consumption, as these can weaken bones. Additionally, maintaining a healthy body weight is important.
Bone Density Testing: Early detection through bone density scans is vital. It allows for timely intervention and management.
Medication: In some cases, healthcare providers may prescribe medications to improve bone density and reduce the risk of fractures.
Top 5 Homeopathic Medicines for Bone Strength:
Calcarea Carb: B Jain calc carb is often prescribed for individuals with weak bones and a tendency to gain weight. It is also helpful for those who feel cold and fatigued.
Silicea: It is wonderful medicine for those with fragile bones, slow healing fractures, and a lack of vitality. It may promote the absorption of essential minerals like calcium.
Symphytum: It is known as the "bone knitting" remedy and is often used to support the healing of bone fractures and injuries.
Calcarea Phosphorica: This remedy can be beneficial for individuals with brittle bones, especially if they are growing children or elderly individuals who need support for bone health.
Ruta Graveolens: Ruta is useful for bone and joint pain, as well as for conditions where overuse or strain on bones and tendons is a factor.
Conclusion:
World Osteoporosis Day is a reminder of the importance of bone health and the potential consequences of neglecting it. Osteoporosis is a condition that affects millions and can lead to severe fractures and diminished quality of life. However, it is preventable and manageable through proper nutrition, exercise, and early detection. On this day, let us all commit to taking better care of our bones, understanding the risk factors, and promoting awareness about osteoporosis. The support of trusted products like Omeo Calcium Tablets can build stronger, healthier bones, and reduce the impact of osteoporosis. By doing so, we can reduce the impact of this silent but highly significant threat to our well-being.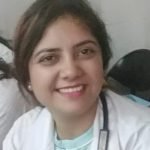 Dr Simranjit Kaur is a highly accomplished medical professional with a BHMS degree from BVDU Pune and additional qualifications including CGO and MBA(Hospital Administration). With a passion for paediatric care, Dr. Simranjit pursed a fellowship in paediatrics, honing expertise in the specialized field. Currently Research Officer at BJain Pharmaceuticals.