Introduction:
World Patient Safety Day, observed on September 17th each year, serves as a global reminder of the critical importance of patient safety in healthcare. The theme for World Patient Safety Day 2023, "Engaging Patients for Patient Safety" underscores the idea that patients are valuable partners in their own healthcare journey. This year, let's explore how empowering patients can lead to safer and more effective healthcare experiences.
Patient Safety: A Global Imperative:
Patient safety is a fundamental aspect of quality healthcare. It encompasses preventing harm to patients due to errors, infections, accidents, or any other adverse events that can occur during medical treatment. While healthcare providers and systems play a significant role in ensuring patient safety, the active involvement of patients is equally crucial. Each year, a specific theme is chosen to focus on particular aspects of patient safety.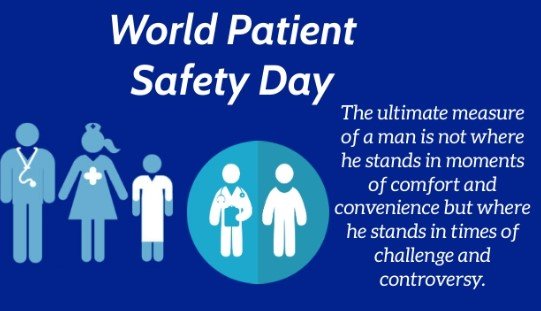 World Patient Safety Day 2019 Theme: "Patient Safety: A Global Health Priority"
The inaugural World Patient Safety Day in 2019 aimed to highlight patient safety as a crucial global health concern. It emphasized the need for concerted efforts by healthcare organizations, governments, healthcare professionals, and patients to prioritize and improve patient safety worldwide.
2. World Patient Safety Day 2020 Theme: "Health Worker Safety: A Priority for patient safety"
In 2020, the theme focused on the safety of healthcare workers, recognizing that healthcare providers play a pivotal role in ensuring patient safety. The COVID-19 pandemic highlighted the importance of protecting healthcare workers to maintain high-quality patient care.
3. World Patient Safety Day 2021 Theme: "Safe Maternal and Newborn Care"
Theme in 2021 centered around the safety of mothers and newborns during childbirth and maternity care. It aimed to address the need for safe and effective maternal and neonatal healthcare services, emphasizing that every birth should be a safe birth.
4. World Patient Safety Day 2022 Theme: "Medication Safety"
In 2022, the focus was on medication safety. This theme highlighted the importance of preventing medication errors and ensuring that patients receive the right medications in the right doses at the right time. Medication safety is a critical aspect of patient care, and this theme aimed to reduce the risk of adverse drug events.
The annual themes underscore the multifaceted nature of patient safety and serve as a platform to advocate for improvements in various aspects of healthcare.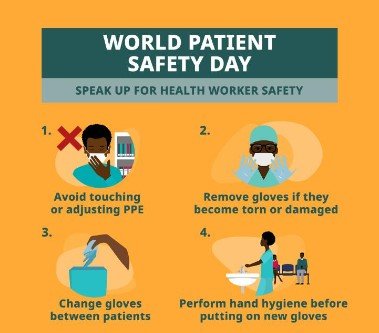 Empowering Patients:
Informed Decision-Making: Engaging patients in their healthcare starts with providing them with clear and understandable information about their condition, treatment options, and potential risks. Informed patients can actively participate in decision-making and contribute to safer care choices.
Open Communication: Effective communication between patients and healthcare providers is key to patient safety. Encouraging patients to ask questions, express concerns, and provide feedback creates a collaborative atmosphere where potential issues can be identified and addressed early.
Medication Safety: Patients must be informed about their medications, including proper dosage and potential side effects. Engaging patients in medication reconciliation and ensuring they understand how to take their medications safely reduces the risk of medication errors.
Hand Hygiene Awareness: Patient safety also depends on infection control. Patients can play a role in promoting hand hygiene by asking healthcare providers to wash their hands before any procedure or examination.
Self-Advocacy: Encouraging patients to be advocates for their own safety is paramount. They should feel empowered to speak up if they notice something unusual or if they have concerns about their care.
The Role of Healthcare Systems:
Education: Healthcare institutions should invest in patient education programs that help patients understand their rights, responsibilities, and how to navigate the healthcare system effectively.
Feedback Mechanisms: Establishing mechanisms for patients to report safely concerns or adverse events can help identify areas for improvement and enhance patient safety.
Culture or Safety: Cultivating a culture of safety within healthcare organizations promotes transparency, encourages reporting, and emphasizes continuous learning and improvement.
Technology Integration: Leveraging technology, such as electronic health records and patient portals, can enhance patient engagement by providing easy access to medical information and facilitating communication.
Conclusion:
World Patient Safety Day 2023 serves as a call to action for healthcare systems, providers, and patients to come together as partners in promoting patient safety. Engaging patients in their healthcare journey not only empowers them but also contributes to safer, more effective, and patient-centered care. By embracing the theme of "Engaging Patients for Patient Safety," we can collectively work towards a future where patient safety is at the forefront of healthcare delivery worldwide. B Jain Pharmaceuticals plays a vital role in upholding patient safety by producing high-quality medications, conducting research, and actively participating in initiatives to enhance patient well-being. It encourages collaboration among healthcare stakeholders, including patients, to enhance the safety and quality of healthcare services globally. Each theme reflects the evolving challenges and priorities in patient safety, emphasizing the commitment to continuous improvement in healthcare practices.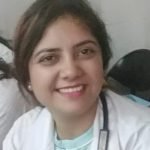 Dr Simranjit Kaur is a highly accomplished medical professional with a BHMS degree from BVDU Pune and additional qualifications including CGO and MBA(Hospital Administration). With a passion for paediatric care, Dr. Simranjit pursed a fellowship in paediatrics, honing expertise in the specialized field. Currently Research Officer at BJain Pharmaceuticals.