Introduction:
In a world that often celebrates youth and vitality, it's crucial to take a moment to recognize and honor the wisdom, experience, and contributions of our elders. In a world marked by rapid change and transformation, one constant remains the unwavering resilience of older persons. International Day for Older Persons/World Elders Day, observed every year on October 1st, is a special occasion to celebrate the strength, wisdom, and adaptability of our senior citizens in the face of an ever-evolving society. This year's theme, "Resilience of Older Persons in a Changing World," underscores their remarkable ability to thrive amidst challenges. In this blog, we will explore the significance of World Elders Day and delve into the inspiring stories of resilience among our elderly.
Understanding World Elders Day:
World Elders Day, also known as the international Day of older persons, was established by the United Nations in 1990 to raise awareness about the unique needs and contributions of older individuals. It aims to combat ageism, promote inclusivity, and advocate for the rights of older persons.
Resilience in the Face of Change:
The theme for this year's world elders day highlights the incredible resilience displayed by older individuals as they navigate the complexities of our ever-changing world. Here are some key aspects of their resilience:
Adapting to Technological Advances: Many older persons have embraced technology, learning to use smartphones, tablets, and computers to stay connected with loved ones, access information, and engage in new experiences.
Coping with Health Challenges: Aging often comes with health-related issues, but older individuals demonstrate remarkable strength in managing their health, seeking medical care, and maintaining active lifestyles.
Overcoming Loss: The loss of friends and family members is an inevitable part of aging. Yet, older persons often find ways to cope with grief and continue to find joy in life.
Lifelong Learning: Many seniors engage in lifelong learning, pursuing new hobbies, taking courses, or even earning degrees, proving that age is no barrier to acquiring new skills and knowledge.
Contributing to Society: Older individuals contribute significantly to their communities through volunteer work, mentoring, and sharing their life experiences, enriching the lives of those around them.
Why World Elders Day Matters?
Respect for Wisdom and Experience: Older individuals often possess a wealth of knowledge and experience that can benefit younger generations. This day reminds us to tap into this wisdom and appreciate the insights that come with age.
Promoting Health Aging: Aging is a natural part of life, and on this day, we emphasize the importance of healthy aging. This includes access to healthcare, social support, and opportunities for older individuals to lead fulfilling lives.
Social Inclusion: Many older adults face social isolation, which can have detrimental effects on their mental and emotional well-being. World Elders day encourages us to reach out to our elders, spend quality time with them, and ensure they feel valued and included.
Highlighting Contributions: This day highlights the invaluable contributions that older individuals have made throughout their lives, not only to their families but also to their communities and the world at large.
Advocating for Rights: Older individuals, like everyone else, have rights that should be protected. This day serves as a platform to advocate for the rights of older persons, including issues related to healthcare, financial security, and housing.
Ways to Celebrate International Day for Older Persons:
Spend Quality Time Together: Visit or connect with older relatives, neighbors, or friends. Engage in conversations, listen to their stories, and learn from their life experiences.
Organize Community Events: Communities can organize events like health check-ups, workshops, or cultural programs that cater to the interests and needs of older individuals.
Volunteer: Consider volunteering at local nursing homes, senior centers, or organizations that support the elderly. Your presence can bring comfort and companionship.
Raise Awareness: Share information and stories about international day for older persons on social media to raise awareness about the importance of honoring older generations.
Advocate: Learn about the challenges faced by older individuals, including issues like elder abuse and neglect, and support advocacy efforts to protect their rights.
Conclusion:
International Day for Older Persons serves as a reminder that the wisdom, experiences, and contributions of older generations are invaluable assets to our societies. By celebrating this day, we not only honor their lifetime of achievements but advocate for their continued well-being and rights as they age gracefully. Let's take this opportunity, every October 1st, to express our gratitude and respect for our older family members, friends, and community members who have played an integral role in shaping our world.
Please visit our previous blog – Taking Heart Health to Heart: World Heart Day 2023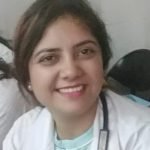 Dr Simranjit Kaur is a highly accomplished medical professional with a BHMS degree from BVDU Pune and additional qualifications including CGO and MBA(Hospital Administration). With a passion for paediatric care, Dr. Simranjit pursed a fellowship in paediatrics, honing expertise in the specialized field. Currently Research Officer at BJain Pharmaceuticals.