Introduction: In the pursuit of natural remedies for fevers, homeopathy has emerged as a popular and effective option. B Jain Pharmaceuticals a renowned name in the Homeopathic Industry, offers a range of high-quality homeopathic medicines designed to provide relief and support during dengue fever and other febrile illnesses. In this article, we will explore the benefits of homeopathic medicines from B Jain Pharmaceuticals and their role in managing fevers.
Understanding Dengue Fever and Other Fevers:
Dengue fever, caused by the dengue virus transmitted through mosquito bites, is a serious health concern in many regions. It manifests with symptoms such as high fever, severe headaches, joint and Muscle pain, Rashes on body and in severe cases, Haemorrhagic manifestations. Similarly other fevers like Influenza, Typhoid and Chikungunya share symptoms of Elevated body temperature, body aches and fatigue.
5 TOP MOST HOMEOPATHIC MEDICINES FOR DENGUE AND OTHER INTERMITTENT FEVERS:
1. EUPATORIUM PERFOLIATUM: This homeopathic remedy known for its effectiveness in managing fevers with severe bone and muscle pains. It can alleviate the intensity of body aches and chills during febrile episodes.
2. GELSEMIUM SEMPERVIRENS: This homeopathic remedy is often recommended for fevers that come on gradually and are accompanied by weakness, fatigue and headaches. Gelsemium can help provide relief from associated symptoms.
3. BELLADONNA: This is wonderful homeopathic medicine used for sudden and intense fevers, Belladonna can help reduce high temperatures and ease symptoms such as throbbing headaches, flushed skin, and sensitivity to light and noise.
4. BRYONIA ALBA: When fevers worsen with movement and improve with rest, Bryonia can be beneficial. It addresses dry mouth, intense thirst, and body aches during febrile conditions.
5. ACONITUM NAPELLUS: This is well suited Homeopathic remedy for fevers that develop rapidly, especially after exposure to cold winds. It can help calm anxiety and restlessness during feverish states.
COMPLEMENTARY MEASURES:
While Homeopathic Medicines can offer relief, it is essential to complement the treatment with other supportive measures:
1. Stay Hydrated: Adequate fluid intake is crucial during fevers to prevent dehydration. Consume water, oral rehydration solutions, and Herbal teas.
2. Rest: Allow your body to recuperate by getting sufficient rest and sleep.
3. Nutrition: Consume nourishing foods like fruits, vegetables, soups, and broths to support your immune system.
4. Mosquito Protection: In the case of Dengue Fever protect yourself from mosquito bites by using repellents and wearing long sleeves and pants.
Homeopathic Medicines from BJain Pharmaceuticals offer a holistic approach to managing dengue fever and other febrile illnesses. Well-researched and carefully formulated remedies provide natural relief and support the body's innate healing mechanisms. Omeo D-FVR Plus is one such speciality product that greatly helps in case of intermittent fevers. Giloy, Tulsi, Neem and Papaya are well known Indian remedies for fever and related complaints, this is why they are such an essential part of Omeo D-FVR Plus syrup along with four other wonderful homeopathic remedies.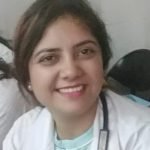 Dr Simranjit Kaur is a highly accomplished medical professional with a BHMS degree from BVDU Pune and additional qualifications including CGO and MBA(Hospital Administration). With a passion for paediatric care, Dr. Simranjit pursed a fellowship in paediatrics, honing expertise in the specialized field. Currently Research Officer at BJain Pharmaceuticals.