Introduction:
Every year on October 16th, medical professionals around the world come together to celebrate World Anaesthesia Day. This important day commemorates the first successful demonstration of ether anaesthesia by Dr. William T.G. Morton in 1846. The event, which took place at Massachusetts General Hospital in Boston, marked a ground breaking moment in medical history, revolutionizing surgical procedures and patient care. World Anaesthesia Day serves as a reminder of the significant strides made in the field of anaesthesiology and its profound impact on healthcare. In this blog, we will explore the history, advancements, and the vital role of anaesthesiologists in modern medicine.
The Historical Milestone:
In the early 19th century, surgery was a harrowing ordeal, characterized by excruciating pain, high mortality rates, and a lack of standardized practices. However, Dr. Morton's demonstration of ether anaesthesia changed the course of medical history. On October 16, 1846, he administered ether to a patient named Gilbert Abbott and successfully performed a painless tooth extraction. This achievement marked the birth of modern anaesthesia, opening up a new world of possibilities for pain management in surgical procedures.
The Evolution of Anaesthesia:
Since that historic day, anaesthesia has undergone significant advancements, both in terms of safety and effectiveness. Here are some key milestones in its evolution:
Development of Anaesthesia Techniques: Over the years, anaesthesiologists have developed various techniques to provide safe and precise anaesthesia. These include general anaesthesia, regional anaesthesia, and local anaesthesia, each tailored to the specific needs of a patient and the surgical procedure.
Safer Medications: The development of safer and more effective anaesthesia medications has minimized the risks associated with anaesthesia administration. Today, anaesthesiologists have access to a wide range of drugs that can be tailored to each patient's unique needs.
Monitoring Technology: Technological innovations have transformed the field of anaesthesia. Monitors that track vital signs, such as heart rate, blood pressure, and oxygen levels, allow anaesthesiologists to ensure the patient's safety throughout surgery
Paediatric Anaesthesia: Anaesthesia techniques for children have improved significantly, reducing the anxiety and discomfort associated with paediatric surgery. Anaesthesiologists are specially trained to care for young patients, making the experience as stress-free as possible.
Pain Management: Beyond the operating room, anaesthesiologists are involved in the management of acute and chronic pain. They use their expertise to develop pain management plans, which can include medications, nerve blocks, and other interventions.
The Role of Anaesthesiologists:
Anaesthesiologists are highly skilled medical professionals who play a critical role in patient care. Their responsibilities extend beyond administering anaesthesia during surgery. They are involved in:
Preoperative Assessment: Before surgery, anaesthesiologists assess the patient's medical history and current health to determine the most appropriate anaesthesia plan.
Intraoperative Care: Anaesthesiologists administer anaesthesia and monitor the patient's vital signs throughout the surgical procedure, ensuring a safe and pain-free experience.
Postoperative Care: After surgery, they continue to monitor the patient in the recovery room, ensuring a smooth transition from anaesthesia to consciousness.
Pain Management: Anaesthesiologists are instrumental in managing post-operative pain, helping patients recover comfortably and quickly.
Conclusion:
World Anaesthesia Day is a day of reflection and celebration. It reminds us of the remarkable progress made in the field of anaesthesiology, transforming surgery from a nightmare of pain to a controlled and safe medical procedure. Anaesthesiologists are the unsung heroes behind every successful surgery, ensuring that patients experience minimal discomfort and recover with ease.
As we celebrate this day, we honour the vision of Dr. William T.G. Morton and the countless anaesthesiologists who have dedicated their careers to improving patient care. World Anaesthesia Day serves as a reminder of the importance of this specialized field in modern medicine and the profound impact it has on the lives of patients worldwide.
Visit our previous blog – Embrace Spinal Health: World Spine Day 2023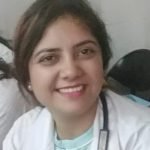 Dr Simranjit Kaur is a highly accomplished medical professional with a BHMS degree from BVDU Pune and additional qualifications including CGO and MBA(Hospital Administration). With a passion for paediatric care, Dr. Simranjit pursed a fellowship in paediatrics, honing expertise in the specialized field. Currently Research Officer at BJain Pharmaceuticals.