Understanding the Unseen World
Introduction:
Every year on October 3rd, Virus Appreciation Day provides us with an opportunity to reflect on and appreciate a group of tiny, often misunderstood entitles that play a significant role in the natural world. While viruses are commonly associated with illness and disease, they also have crucial ecological, scientific, and medical significance. On this day, we delve into the world of viruses, exploring their diverse roles and the impact they have on our lives.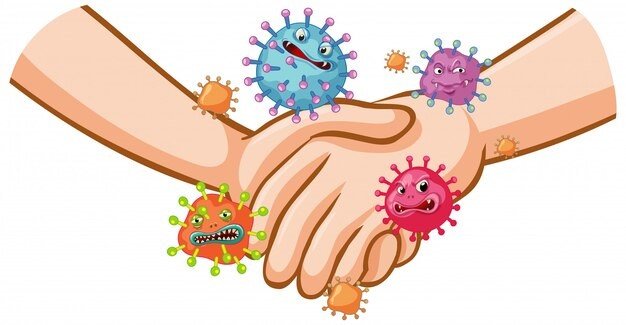 Viruses: Nature's Microscopic Marvels:
Viruses are some of the most intriguing and enigmatic entities in the biological world. These tiny, non-living particles occupy a unique niche in the web of life, and their impact is so far-reaching and diverse.
The Unseen World of Viruses:
Viruses are microscopic particles that inhabit a shadowy realm between the living and non-living. They are incredibly simple in structure, consisting of genetic material (either DNA or RNA) encased in a protein coat. Unlike bacteria, fungi, or animals, viruses cannot carry out metabolic processes or reproduce on their own. Instead, they rely on infecting host cells and hijacking their machinery to replicate.
Environmental Impact:
Viruses are not just agents of disease; they are integral components of ecosystems. They influence the composition and abundance of various organisms, from bacteria to whales, through processes like predation and lysis. Marine viruses, for example, play a vital role in controlling the population of ocean-dwelling microorganisms, affecting the entire food web.
Scientific Insights:
Studying viruses has yielded profound insights into the molecular biology and genetics. The discovery of bacteriophages, viruses that infect bacteria, led to the development of essential tools like restriction enzymes and DNA sequencing techniques. Viruses have also been instrumental in understanding gene regulation, transcription, and translation, paving the way for advancements in biotechnology.
Medical Breakthroughs:
While viruses are responsible for many diseases, they have also played a pivotal role in medical breakthroughs. The use of viruses as vectors in gene therapy allows scientists to deliver therapeutic genes into patient's cells to treat genetic disorders. Moreover, the development of vaccines against viral diseases has saved countless lives, with examples like the COVID-19 vaccines demonstrating the remarkable speed at which science can respond to viral threats.
Viruses and Their Hosts:
Viruses can infect a wide range of organisms, including animals, plants, fungi, bacteria (bacteriophages), and archaea. They are incredibly host-specific, often targeting only one or a few types of host cells. This specificity is due to the precise interactions between viral surface proteins and host cell receptors.
B Jain Pharmaceuticals Promotes Virus Awareness with Hand Hygiene: .
Viruses, including the common cold, flu, and even more severe ones like COVID-19, can be easily transmitted through contact with contaminated surfaces and hands. Proper hand hygiene is a critical line of defence against these threats.
Hand washing: Frequent and thorough hand washing with B Jain Omeo Calendula hand wash and water for at least 20 seconds is one of the most effective ways to remove germs from your hands. It's crucial after using the restroom, before eating, and after being in public places.
Hand Sanitizing: When hand wash and water is unavailable, hand sanitizers with at least 70% alcohol content like B Jain Omeo Hand Rub Alcohol Hand Sanitizer and BJain Omeo Aloe Vera Hand Sanitizer can effectively kill most germs on your hands.
Virus Appreciation Day Activities:
Educational Programs: Schools and science centers can organize educational sessions to raise awareness about viruses, their roles, and their importance in various fields.
Citizen Science Projects: Encourage people to participate in citizen science projects related to viruses, such as tracking the spread of viral diseases or identifying new viruses in the environment.
Webinars and Discussions: Host webinars or panel discussions featuring experts in virology and related fields to share their knowledge and insights with the public.
Virtual Tours: Offer virtual tours of virology labs, allowing people to see the equipment and techniques used to study viruses.
Fundraising for Research: Support research organizations working on viral diseases by organizing fundraising events or campaigns.
Conclusion:
Virus Appreciation Day serves as a reminder that viruses are not just villains but also vital actors in the drama of life on earth. By understanding their roles in nature, science, and medicine, we can better appreciate the complex and fascinating world of viruses. So, this October 3rd, take a moment to acknowledge the impact of viruses and the incredible strides we've made in understanding and harnessing their power for the benefit of humanity and the planet.
Please visit our previous blog – Honoring Wisdom and Experience: Celebrating World Elders Day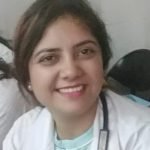 Dr Simranjit Kaur is a highly accomplished medical professional with a BHMS degree from BVDU Pune and additional qualifications including CGO and MBA(Hospital Administration). With a passion for paediatric care, Dr. Simranjit pursed a fellowship in paediatrics, honing expertise in the specialized field. Currently Research Officer at BJain Pharmaceuticals.