Celebrating Global Hand Washing Day
Introduction:
Global Hand washing Day, celebrated annually on October 15th, is a global advocacy day dedicated to increasing awareness and understanding about the importance of hand washing with soap or hand wash as an effective way to prevent diseases. The day serves as a reminder of the fundamental role hand hygiene plays in our lives and the impact it has on public health. In this blog, we will explore the significance of Global Hand washing Day, its history, and the crucial role it plays in promoting better health worldwide.
The History of Global Hand washing Day:
Global Hand washing Day was initiated by the Global Hand washing Partnership, a coalition of organizations working to promote hand washing around the world. The first global hand washing day was celebrated in 2008, and since then, it has gained global recognition and support from governments, NGOs, and communities. This day was established to emphasize the importance of simple yet effective hand washing practices in preventing diseases and promoting good hygiene.
Why Hand Washing Matters?
It is one of the most basic, yet vital, actions a person can take to protect their health and the health of others.
Disease Prevention: Hand washing with soap or hand wash can reduce the risk of various infections, including respiratory infections, gastrointestinal diseases, and skin conditions. It is a powerful tool in preventing the spread of germs and illnesses.
Child Health: Proper hand washing is especially important for children. It can significantly reduce the risk of diarrheal diseases, which are a leading cause of child mortality in many parts of the world.
Pandemic Preparedness: Hand hygiene gained even more prominence during the COVID-19 pandemic. Regular hand washing was a key measure to prevent the spread of the virus.
Food Safety: Hand washing is essential for those working in the food industry to prevent foodborne illnesses. Proper hand hygiene can safeguard both food handlers and consumers.
Global Hand Washing Day Activities:
1. Educational Programs: Schools, communities, and health organizations organize educational events to teach people about the importance of hand washing and proper hand washing techniques.
2. Hand washing Demonstrations: Demonstrations are conducted to show people the correct way to wash their hands with soap or hand wash and water. This practical approach ensures that individuals understand the right techniques.
3. Advocacy and Policy Support: Many governments and organizations use this day to advocate for policies and investments in water, sanitation, and hygiene (WASH) infrastructure.
4. Awareness Campaigns: Social media campaigns and public service announcements raise awareness about the significance of hand hygiene, reaching a broad audience.
The Global Hand Washing Theme:
Each year, Global hand washing day has a specific theme that focuses on different aspects of hand hygiene. The chosen theme guides the activities and messages shared on that day. For instance, themes in the past have included "Clean Hands for All", "Our Hands, Our future", and "Hand Hygiene for All." The themes reflect the global community's commitment to making hand washing a common and accessible practice worldwide.
Conclusion:
Global Hand Washing Day is a day that highlights the importance of proper hand hygiene and serves as a vital reminder of the role it plays in our overall health. In the pursuit of cleaner and healthier hands, it's worth nothing that there are products available, such as Omeo Calendula Handwash and Omeo Aloe Vera Hand Sanitizer, which can be valuable tools in promoting hand hygiene. These products, when used in conjunction with a proper hand washing techniques, can further enhance our ability to maintain clean and germ-free hands. As we commemorate this day, let's not only reflect on the significance of hand washing but also consider the products and practices that can help us keep our hands and communities safe and healthy.
Please visit our previous blog – World Arthritis Day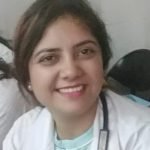 Dr Simranjit Kaur is a highly accomplished medical professional with a BHMS degree from BVDU Pune and additional qualifications including CGO and MBA(Hospital Administration). With a passion for paediatric care, Dr. Simranjit pursed a fellowship in paediatrics, honing expertise in the specialized field. Currently Research Officer at BJain Pharmaceuticals.